Media
We have been featured on different media platforms!
Just in case you somehow missed out on our news, we have uploaded some of them here for your viewing pleasure.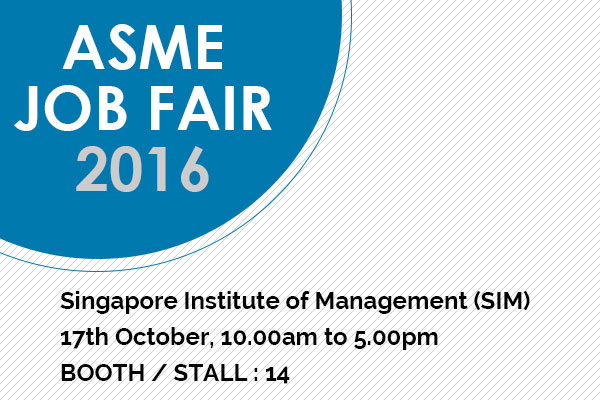 We will be participating in ASME Job Fair on the 17th October,Halls 14 at Singapore Institute of Management (SIM). Find out which position are opening now in Mccoy Bespoke.
18/11/2014 – McCoy Bespoke would like to extend our heartfelt congratulations to Ms Li Li Hong and Mr Popiah for winning the Great Singapore Food Gifts Award 2014! McCoy Bespoke is proud to have the opportunity of collaborating with Mr Popiah to produce a design entry that best represents the company and the Singapore culture! To win the award, an entry was assessed on criteria such as Aesthetic Appeal, Financial Feasibility, Environmental Impact, Mobility and Freshness of Products.
For the packaging design, the design team got our inspiration from the "Tingkat" container – a traditional container used by many Singaporeans to deliver food for events or catering purposes. We feel that this is very much in line with our client's product offerings (i.e. Popiah, Kueh Pie Tee and Spring Roll) that have rich traditional roots in Singapore. The materials used take into consideration the environmental factor and we are confident that the gift box can be reused or recycled depending on the varying needs. Last but not least, the containers are hexagon-shaped so as to save space.
The different compartments are also detachable so that the consumers can handle these containers with ease. The Awards Ceremony and Gaia Dinner was held on 18 November 2014 and was graced by Mr Lim Hng Kiang, Minister for Trade and Industry at Singapore Expo Max Atria.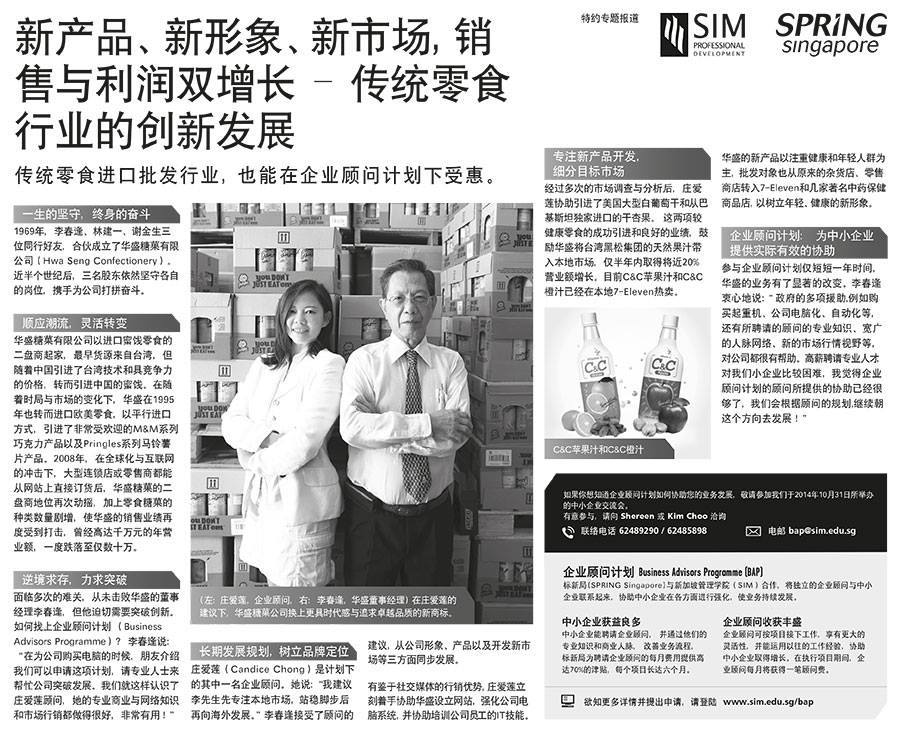 2/10/2014 – 联合早报 featuring our Business Advisor (Ms Candice Chong) with one of our clients, Mr Lee Choon Hong from Hwa Seng Confectionery Pte Ltd, in regards to the Business Advisors Programme (BAP). In McCoy Bespoke, we pride ourselves for having a dynamic team that is made up of individuals from different background. This news feature elaborates on how our Business Advisor is able to value-add to our consultancy services by providing unique insights into problems that our clients may be facing.
In this case, Ms Candice Chong was able to assist Mr Lee in the implementation of new media and modern technologies into his business. The implementations have since significantly improved the productivity of Hwa Seng, allowing it to remain as one of the top players in the direct importer business sector in Singapore.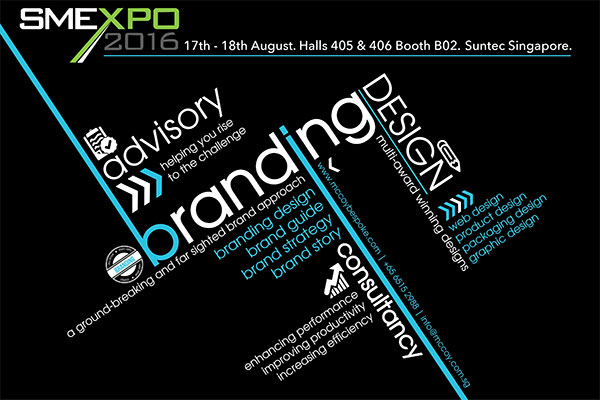 We will be participating at the 2016 SMEXPO on the 17th to 18th of August at Halls 404 & 406. Booth B02 at Suntec Singapore ! Find out how we can shape your business to stand out ahead and in front amongst the competition with our far-sighted approach and solutions. Do remember to get your goodie bag too ! Terms and Conditions Applies.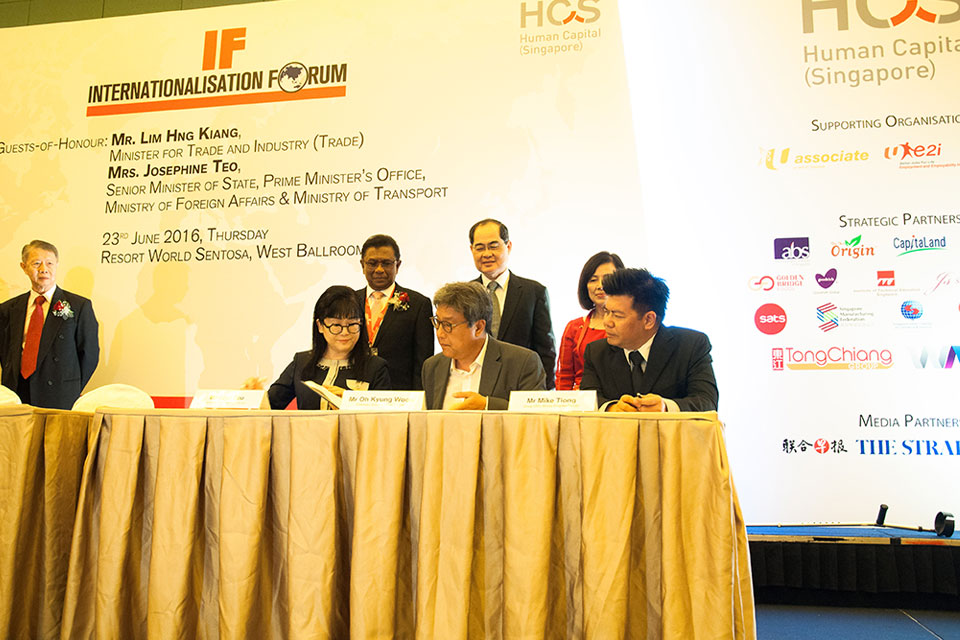 23/06/2016 – A massive potential market-shifting joint venture took place on the 23rd of June, 2016, between Tong Chiang Group, a multi-award winning catering giant, Korea Bio Plant, inventors of the patented pre-cooked rice system technology and us, Mccoy Bespoke.
To mark this huge milestone, an MOU (Memorandum of Understanding) was signed on stage between Ms Lisa Zou from Tong Chiang Group, Mr Oh Kyung Woon from KB Plant, and Mr Mike Tiong from McCoy Bespoke, in the presence of the press and VIP's from ministers, to CEO's from corporate giants.
In this new partnership, we will be appointed to be in-charge for the sales, branding and marketing activities for both foreign, and domestic markets in Home Meal Replacements in the B to B and B to C markets, which will be produced by Tong Chiang Group.